Career Workshops
Date
Workshop
Location
Capacity
Details
Registration
Status
27. 9. 2023
11:00 – 12:30
Interaktivní přednáška: Jak se připravit na pracovní pohovor, Assessment Center
SB 227
30
Details
Vacancies
2. 10. 2023
14:30 – 16:00
Workshop: Plánování kariéry
online
30
Details
Register
Full capacity
3. 10. 2023
16:15 – 17:45
Workshop: Prvák a druhák za tebou – řeš, kam míříš
NB 473
30
Details
Register
Full capacity
16. 10. 2023
9:15 – 10:45
Workshop: How to write an attractive CV
online
30
Details
Vacancies
24. 10. 2023
14:30 – 16:00
Workshop: Životopis a motivační dopis, které zaujmou
SB 234
30
Details
Register
Vacancies
24. 10. 2023
12:45 – 14:15
Workshop: Jak napsat CV a motivační dopis tak, aby Vás pozvali na pohovor
online
30
Details
Register
Vacancies
26. 10. 2023
11:00 – 12:30
Workshop: How to nail a job interview
online
30
Details
 Register
Vacancies
26. 10. 2023
14:30 – 16:00
Workshop: How to create a personal brand (and why it's important for your career)
SB 127
30
Details
Register
Vacancies
6. 11. 2023
16:15 – 17:45
Workshop: Jak se domluvit s lidmi, kteří přemýšlí jinak
RB 103
30
Details
Register
Vacancies
9. 11. 2023
14:30 – 16:00
Workshop: Jak zazářit na pohovoru
online
30
Details
Register
Vacancies
15. 11. 2023
16:15 – 17:45
Workshop: Jak se připravit na pohovor, Assessment Center
online
25
Details
Register
Vacancies
20. 11. 2023
14:30 – 16:00
Workshop: Plánování kariéry
online
30
Details
Register
Vacancies
29. 11. 2023
16:15 – 17:45
Workshop: Jak zvládat stres a být víc v pohodě (nejen ve zkouškovém období)
RB 213
30
Details
Register
Vacancies
Datum
Workshop
Místo konání
Capacity
Details
Registration
Vacancies/Full capacity
27. 02. 2023
12:45 – 14:15
Workshop: Nastartuj kariéru
online
30
Details
Full capacity
28. 02. 2023
17:00 – 18:30
Workshop: Jak si vybrat smysluplnou kariéru
RB 205
30
Details
Full capacity
08. 03. 2023
11:00 – 12:30
Workshop: Nástroje sebepoznávání
online
20
Details
Full capacity
20. 03. 2023
11:00 – 12:30
Workshop: Silné stránky
online
30
Details
Full capacity
29. 03. 2023
13:00 – 14:30
Workshop: How to prepare for a job interview & how to build your CV
RB 205
25
Details
Full capacity
18. 04. 2023
11:00 – 12:30
Interaktivní přednáška: Jak se připravit na pohovor, Assessment Center
RB 115
30
Details
Full capacity
19. 04. 2023,
11:00 – 12:30
Interaktivní workshop: Jak se připravit na pohovor, Assessment Center
online
20
Details
Full capacity
20. 04. 2023
11:00 – 12:30
Workshop: Životopis a motivační dopis
online
30
Details
Full capacity
Date
Workshop
Location
Capacity
Detaily
Registration
19. 10. 2022,
11:00 – 12:30
Jak se připravit na pohovor, Assessment Center
RB 106
25
Details
2. 11. 2022,
17:00 – 18:30
Projekt To dáš! (Komunikace, Time-management, zpětná vazba, osobní rozvoj, networking) – 1. termín
online
40
Details
29. 11. 2022,
18:00 – 19:30
Projekt To dáš! (Komunikace, Time-management, zpětná vazba, osobní rozvoj, networking) – 2. termín
online
40
Details
6. 12. 2022,
18:00 – 19:30
Techniky efektivní komunikace (dle neurovědy)
online
60
Details
12. 12. 2022,
15:00 – 16:30
16. 12. 2022,
9:30 – 11:00
Životopis a motivační dopis
online
60
Details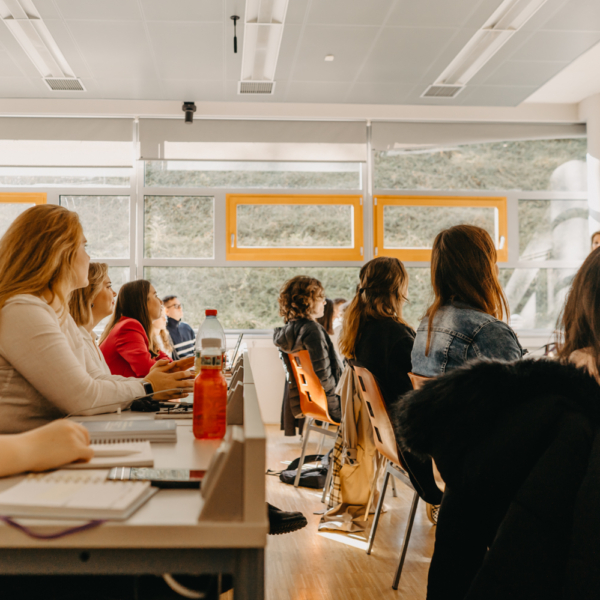 Career Workshops and Lectures
We regularly organize new workshops and lectures focused on career and personal growth. Through such events our professional career counselling specialists will help you prepare for your career path. They will answer your questions regarding for instance gaining employment or connecting with potential employers.
Please keep an eye on our website and social media pages where we post current information on planned events.
All events held by the VŠE Career Centre are free for all VŠE students.
Some events may have limited capacity so it is necessary to sign up in advance. In case of full capacity you will be placed on the waitlist and if a place is opened, you will be contacted.
Registrations for upcoming career workshops will soon be launched, register here: https://www.vse.cz/skripty/registrace/