In-person fair ŠANCE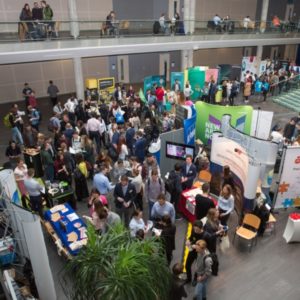 Career Fair ŠANCE has a long tradition at VŠE
Job Fair ŠANCE takes place twice a year (in April and October) on the VŠE premises, specifically in the atrium of Rajska Building. The fair is three days long and each day we offer different institutions and companies
to present themselves, there is also an option to attend on multiple days.
During the fair you have the opportunity to approach students
and alumni of VŠE and introduce your current job offer, internships
or simply your company to gain better awareness as a great employer. The fair offers a unique opportunity to get contact details of new
and future graduates and address them with your job offers now
or in the future.
More information is available on the fair`s webside: sance.vse.cz