Presentation Projection on Flat TVs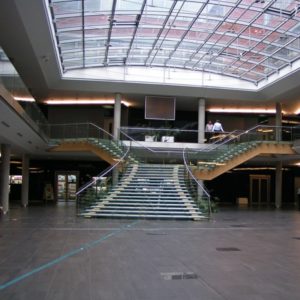 Do you want students to learn about your event directly on the VŠE premises?
You have the option to have your presentation max 2 slides projected on flat screen TVs on campus. The slide show runs without sound throughout the day on loop together with other presentations.
The condition to have your slide show presented is for the event to take place on VŠE premises or for it to be a student competition.