Posters and Fliers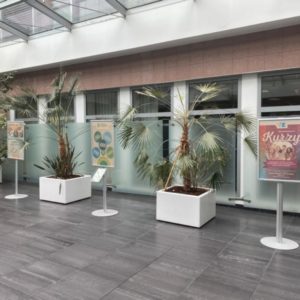 Book a stand for your poster on the VŠE premises
It is possible to have your HR related poster presented on a stand
in the transit between the New and the Rajska Building on the VŠE premises. The posters must be size A1, with the possibility to use
A4 and A5 fliers instead.
Important notice:
it is not allowed to showcase product posters on the stands.
Product advertisement is strictly forbidden on the VŠE premises.